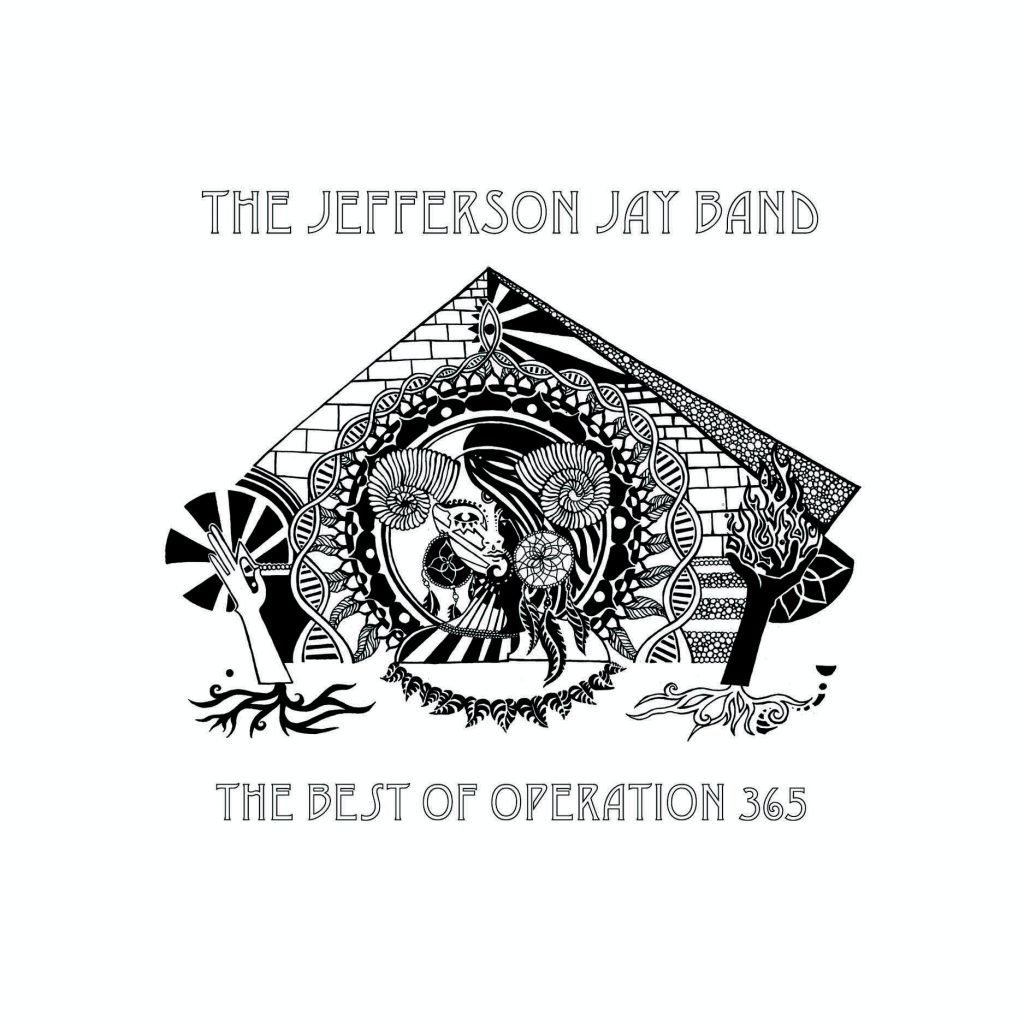 THE JEFFERSON JAY BAND: The Best of Operation 365
Album Release and Performance at the Athenaeum Music & Arts Library
Friday, April 20, 7:30 PM
WHEN:              Friday, April 20, 7:30 p.m.
WHERE:             Athenaeum Music and Arts Library
Joan & Irwin Jacobs Music Room
1008 Wall Street, La Jolla, CA 92037
TICKETS:          Call to reserve: (858) 454-5872 or ljathenaeum.org/acoustics
Individual: $12 Athenaeum members/ $17 nonmembers
Tickets purchased online are subject to ticketing fees.
SAN DIEGO, CA (March 30, 2018)—The Jefferson Jay Band will release their latest album, The Best of Operation 365, at the Athenaeum Music & Arts Library on Friday, April 20. The Best of Operation 365 resets Jefferson Jay's unmatched 2011 video marathon, the Operation 365. In what the Huffington Post called, "the largest video 365 project in history," Jay posted three videos each day and blogged about it. The particulars of this project included posting an original song, a cover song and a performance captured at one of Jay's weekly San Diego shows. Jay duplicated this feat in 2016, with Operation 365 2. Both of these music marathons live in their entirety at Jay's YouTube channel, http://www.youtube.com/jeffersonjaydotcom
The Jefferson Jay Band will appear in a rare acoustic performance on April 20 as part of the 10th Anniversary season of Acoustic Evenings at the Athenaeum, a 119-year old library in La Jolla, California. Jay originated the series in 2008. Jay recalls, "I was writing the history of the Athenaeum for my Master's Degree at San Diego State and after I finished, I approached the Athenaeum about showcasing San Diego's incredible acoustic artists alongside the chamber music and jazz that had typically featured. They were down and it's been a great decade of shows thus far."
Jay's core band includes his wife, Leanne Pearl, on drums; world-class trumpeter Paul Ruiz, who has served by Jay's side since 2009 and is prominently featured in the band's eclectic sound; keyboardist Kip Forde; and Berklee School of Music graduate Orion Boucher, on bass. Jay, "They're not just my band. They're my best friends." Philadelphia-based skating and music legend Chuck Treece, who contributed some bass on Jay's 2014 release "Hallelujah Expressway," returns, as does fellow Philadelphian, Mark Boyce on keys. Belly dancer/visual artist Adelaide Marcus provided the sublime cover art and it is her likeness that appears on the inside cover in a profound pointillism piece by graphic novel/visual artist Ted Washington. Renowned documentarian Dylan Avery completed the graphic design. The Best of Operation 365's first single, The Next Great Escape, directed by Avery, was filmed at the Athenaeum, and will also be released on April 20, 2018.